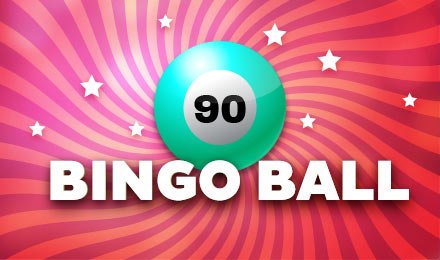 Play the best 90-ball bingo games up here! The fun is in full swing in the friendly rooms. Join your roomies and shout-out B-I-N-G-O!
Read More
Grab your tickets to the 75-ball bingo games. This fast-paced bingo variation comes with bingo patterns for a chance to win massive prizes.
Read More
GIVE BACK BINGO IS THE PLACE FOR YOU!
Give Back Bingo is home to several popular bingo games. These include 75 ball bingo, 90 ball bingo, as well as 5-line bingo. The range of games available is quite interesting since you are spoilt for choice. What will perhaps impress you is the Bingo Games, which are held regularly. Free Bingo, Penny Bingo, Chatterbox and Lucky Ducky are the main rooms where these games take place.
It is considered as the most popular version of Bingo. A card for a 90-ball bingo game consists of 9 columns and 3 rows. You will find 5 numbers on each row while 4 of the spaces will stay blank or "squeaky" clean. Since the game uses numbers 1 to 90, it gives you three chances to be a winner.
The objective of a 90-ball bingo game is to cover any 1 line, any 2 lines or the entire card (Full House). As the caller draws them out, the numbers are automatically daubed if they appear on your cards. Here are some of the rooms where you can play this variation of bingo: Penny Bingo, No Limits Daily, Win Back Wednesday and No Limits Weekly.
The policy of the 90-ball bingo is that there can be many winners. Whenever a number is called, it can be the winning number in other tickets with other number combinations. The prize will then be split between all possible winners.
This popular form of bingo is mostly played in Northern America. The game comes with some similar rules to the traditional 90 Ball Bingo game. You can buy numbered cards in the shape of a 5x5 grid. It is good to note that each square represents a number ranging from 1 to 75. And the centre one is considered as 'Free'.
In a 75 Ball Bingo game, there are endless winning patterns that you can find. Expect each game to come with a different pattern. The possibility of winning patterns is boundless while playing this super variation of bingo.
Are you ready to become the single winner of the game? Simply cover all the numbers marking the pre-determined pattern on your card. The following are some of the 75 Ball Bingo rooms at Give Back Bingo: Lucky Ducky, Free £50, £100 Treat Yourself and Mystery Machine.
Tips for playing 75 Ball Bingo? You should follow several principles to enhance your chances of winning. First, make sure to check whether you are eligible for any kind of bonus or promotion. Plus, you should purchase as many cards as you can. This can maximise your chances of triggering the winning numbers.
5-Line Bingo is best known as Swedish Bingo. It has many similarities to 75 Ball Bingo at Give Back Bingo. Plus, it uses a 5x5 grid with numbers that vary between 1 and 75. What makes this variation of bingo different from the rest? Good question! It gives you the chance to win five times in a game instead of once.
You can win on any win line, any 2 lines, any 3 lines, any 4 lines and on a Full House while playing 5-Line Bingo. A line is won when a line is covered vertically, diagonally or horizontally. The following are some of the 5-Line Bingo rooms: Fiver Fever and £10K Super Slider.
Want some guidelines before you set going? Sometimes, you might forget that you're not in a 75 or 90-ball game! Remember to swot up on the rules before getting started. Plus, keep an eye out for promotions. Give Back Bingo usually runs promotions that could be of your fancy. Each time before playing, check out the weekly promotions to know what's out there.
Ready to play? Give Back Bingo is fully compatible with mobile phones, tablets and desktops. Want to experience a piece of the action? Get ready for a fun-packed journey on Give Back Bingo!
And if you are looking for more bingo rooms, please visit our sister site Lucky Pants Bingo